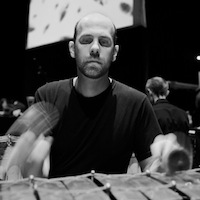 As a performer, I am deeply involved in both traditional and experimental musics. I am among the leading non-Indonesian performers of traditional Javanese gamelan, performing regularly with groups in New York and Boston, in addition to directing the Cornell Gamelan Ensemble. I have also, since encountering the boldly innovative work of Indonesian composers such as AL Suwardi—with whom I first collaborated in 1991, shortly after I first began studying traditional gamelan music—engaged in the exploration of gamelan instruments as a creative resource. In this capacity, I have worked with Jessika Kenney, Nick Brooke, and fellow members of the Vancouver ensemble Gamelan Madu Sari, and collaborated with and performed pieces by some of Indonesia's leading composers, such as Pande Made Sukerta, the late I Wayan Sadra, and Michael Asmara, as well as AL Suwardi. In 2011, I helped to found the Cornell Avant-Garde Ensemble (CAGE), an ensemble dedicated to freely improvised with which I perform regularly. Below are audio and video recordings of this varied work.
As ensemble director:
Beksan Gunungsari
(traditional Central Javanese dance composition)
Cornell Gamelan Ensemble, Christopher J. Miller, director, with: Urip Sri Maeny (Artist in Residence, Wesleyan University), dancer; Sumarsam (University Professor of Music, Wesleyan University), kendhang; Anne Stebinger (Co-Director, Gamelan Kusuma Laras, New York City).
Barnes Hall, Cornell University, 10 May 2009.
As guest artist:
Ladrang Geger Sekutha
(traditional Central Javanese gamelan composition)
With Gamelan Kusuma Laras, I.M. Harjito, Artistic Director, and guest singer Peni Candra Rini. I am playing rebab (bowed lute).
Walter Reade Theater, Lincoln Center, New York City, 14 November 2011, on the "What Makes it Great?" series hosted by Rob Kapilow.
As instructor:
Ketawang Subakastawa (traditional Central Javanese gamelan composition)
Overdubbed multitrack recording for pedagogical purposes, on which I play all the parts.
As composer/performer:
thinly, roundly (excerpt)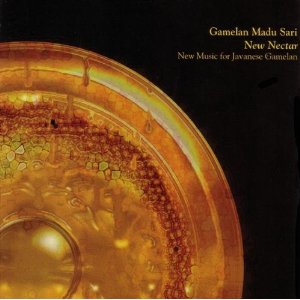 Composed by Christopher J. Miller in 1998.
Performed by Ho Khac Chi and Hoang Ngoc Bic (dan baus), Christopher J. Miller and Michael O'Neill (genders), Ben Rogalsky (kenong, kethuk, and gong).
On Gamelan Madu Sari New Nectar: New Music for Javanese Gamelan, Songlines SGL 2404-2.
As improviser:
CAGE plays Bertoia
Excerpt from a two hour performance by CAGE (Cornell Avant-Garde Ensemble) on Harry Bertoia's "tonals" at the Johnson Museum of Art, Cornell University, 28 October 2012.
With Taylan Cihan, Kevin Ernste, and Annie Lewandowski.
As performer:
Wrestling Monks
Composed by Nick Brooke.
Performed by Nick Brooke and Christopher J. Miller
Rough edit (not fully synchronized) of a studio recording, to be released on a forthcoming DVD.